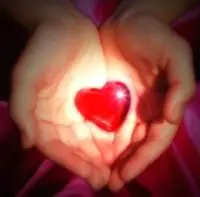 I started working in the world of healing in 1996 and began working as a Healing Intuitive at a non-profit facility called, Healing Works.
In eight years, we helped over 10,000 folks who were unable to afford individual healing and therapy. I also opened a private practice in the same year.

Over the last twenty five years I have taken numerous workshops and trained privately with many distinguished teachers in their respective fields:
Thich Nhat Hahn (Buddhisn), Amma (Hinduism), Stephen Levine (grief and bereavement), Dr. Roger Woolger (past life regression), Dr. Joan Borysenko (women's spirituality), Rev. Rosalyn Bruyere (Medical and Spiritual Intuitiveness), Pat Rodegast (who channeled the spirit guide - Emmanuel), Julie Winter (channeling class for 7 years), Joan Poelvoorde (shamanism), Barbara Cohen Azzara (Pathwork), John Bradshaw (inner child work), etc.
In 2001, I choose to attend an Interfaith Seminary to incorpoarte spirituality into my work for those who sought it.
After officiating my first wedding in September 2003 I knew that I wanted to add this into my Ministry. It is joyful and fascinating work to collaborate with couples of different cultures, traditions, religions, and spiritulaities on their wedding ceremonies. I also perform baby blessings/namings, house and office blessings, divorce rituals, memorial services, and many other life rituals.

In 2002, a year after 911, I decided to study trauma so I could help individuals heal from the pain that their trauma/traumas caused to lodge in their nervous systems.
My involvement with the trauma institute for the last 19 years has given me the opportunity to help train and supervise hundreds of health care professionals in the SE (Somatic Experiencing) model. It is also given me the tools to work with folks with complex trauma histories.

As a Chaplain at two major New York hospitals (New York Presbyterian Hospital at Columbia and NYU Langone Medical Center) I counseled individuals, families, and staff in need, and worked with the sick, the dying, and their families. This work was challenging but extremely rewarding to be present for people during the most difficult times in their life.

I was the sole family caregiver with an Alzheimer's mother for fourteen years.
I was able to walk this journey with my mom to keep her at home in a compassionate loving and nurturing environment until her passing in 2008.

My life's work, in whatever form it takes, is to help clients heal with compassion, tolerance, and understanding by gently inviting them to walk their healing paths.
Together we build on their strengths helping to release what no longer serves them and attain the personal growth they are committed to accomplishing.


Education: Somatic Experiencing Trauma Institute, One Spirit Interfaith Seminary, Chaplaincy at New York Presbyterian Hospital at Columbia and NYU Langone Medical Center, and worked privately with many distinguished teachers.