Rates:
Sessions are 1 hour in length on Zoom, FaceTime, and phone.
Trauma (SE) sessions are 1 hour in length.
Initial intuitive healing and shamanic journeying sessions are usually 2 hours. The length of subsequent healing and shamanic sessions are discussed prior to booking them.
Sessions pro-rated after 1 hour.

For "Calming Your Nervous System," Group Session Rates, and "Transcending Trauma" Training (for healthcare professionals) please call for more information.
Please contact me for my rates.


Reduced Fee:
Reduced fee services may be available for those in financial need.
Please call to discuss.

Please call for lecture & workshop fees.
Payment: Zelle
Credit card - let us discuss this type of payment before your first session.
Cancellation Policy:
If you need to change or cancel a therapy or healing session, please notify me 48 hours in advance.
Otherwise, you will be required to pay the full cost of the session.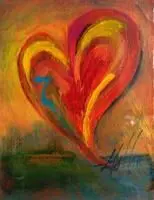 To schedule a session, call with questions and further information:
Please contact me.