Anxiety, panic, anger, rage, hopelessness, depression, sadness, body aches and ailments.
These are a few of the sensations that hijack our nervous systems when we become overwhelmed or experience trauma.

So how do we catch and re-regulate our nervous systems before they either go into overdrive or plummet?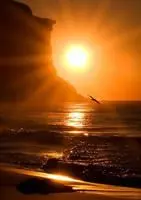 We will learn through meditation, music, grounding,
and mainly Somatic Experiencing (SE) experiential exercises how we can accomplish nervous system regulation.
SE is a short-term, gentle, naturalistic body/mind model in treating trauma and feelings of being overwhelmed.
Through SE experiential sensate exercises, taught verbally and through hands-on work, we will explore as a group
ways to help our systems.
Learning how to build a resource container, a toolbox, unique
to our own nervous systems that we can dip into when needed will be the focus of this group.
Together we will create a safe and committed group.
Location: 34 South Broadway, White Plains, NY 10601 - Suite 710
Next to the Westchester Mall.
4 group sessions - New Dates TBD
Time: 6:30 - 8:30 PM
For more information and to register please call:
(917) 596-4950