My work is to help guide individuals on their healing paths.
*Currently all my work is on Zoom, FaceTime and phone with my clients around the country and internationally.*

Trauma Therapy:
Anxiety, panic, anger, rage, hopelessness, depression, body ailments … only by discharging these from the body can healing occur.
Since 2002 using a short-term, gentle, highly effective, naturalistic body/mind trauma model called Somatic Experiencing (SE), I help clients bring awareness back into body sensations to heal trauma, not relive it.
As a Somatic Experiencing Therapist, I have train hundreds of health care professionals and supervised complex trauma cases.
In my practice, I have helped clients heal from emotional, developmental, and family trauma; rape, incest, and physical abuse; auto accidents, near drownings, post-combat stress, pre-surgical and surgical trauma; chronic pain and eating disorders; grief, bereavement and loss, etc.
A Somatic Experiencing session can be done in a face-to-face therapeutic manner or on a massage table. *At the moment, only during Telehealth sessions.*
At every session, in that very moment, we decide together what road your healing path will take.
Medical and Spiritual Intuitive:
Are you confused about what is happening in your body and not getting answers from your doctor?
Are medical issues causing your system to function at below optimal levels?
All my work is guided by your guides and mine to help facilitate your healing.
Through connecting and channeling that energy, I am able to shift energy and open up blocked areas.
Since 1996 as a Medical and Spiritual Intuitive (clairvoyant, clairaudient, empathic, kinesthetic),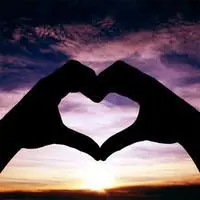 I work with clients in-person or long distance to develop the most effective treatment options, including holistic intervention and medical treatment as needed.
In person, I incorporate hands on energy healing in all my sessions. *Currently reading folks on Zoom, FaceTime or phone.*
Healing is an ongoing process that is part of each person's life journey.
And I welcome the opportunity to be a part of your journey.

Shamanic Work:
I work with folks who want to journey to the Lower, Middle, and Upper Worlds.
They may journey to meet their guardian spirits, power animals, for soul retrieval; all in order to restore power and healing on every level.

Past Life Regression:
If a past life is holding you back in this life time we can heal that life or lives so you can move on to fufill your journey in this lifetime. I conduct gentle but releasing past life regression work to achieve this.
Alzheimer's Counseling:
As a the sole family caregiver of an Alzheimer's Mother for fourteen years,
professional experience as a trauma therapist, and hospital Chaplain
has led me to counsel individuals, families, and professional colleagues with those living with the disease. I also work with caregivers to help them with their nervous system as they care for folks.